Cash for Change
Guidelines
All funds must be used in accordance with the

MSU Manual of Business Procedures

.  This includes using approved vendors.  Each team will need to identify one treasurer who will go through RHA Finance Training and work closely with the RHA Chief Financial Officer to coordinate purchases and contracts.  

Any permanent improvements to facilities must be cleared by MSU Infrastructure Planning and Facilities and/or REHS Facilities prior to proposal submission.
Teams may not add payroll positions.
All proposals must contain an accurate itemized budget. Although this budget may change slightly, you are expected to research costs based on current available information.  
Each team will work with a faculty/staff member who can give logistical and procedural advice.  This person can help your team navigate the campus, connect you with stakeholders for your project, or answer questions about allowable items.  The faculty/staff coach must sign off on the proposal before it is presented. You will be assigned a coach after you submit your project idea. 
All proposals must contain all required pieces and be submitted electronically in PDF format.  
Each team will present to the RHA General Assembly on the November 15 meeting.  The RHA General Assembly will vote to award the money. All decisions are final. RHA may decide to partially fund a project or to fund multiple projects.  
If no proposal is deemed worthy of winning, all budget allocated will be returned to the RHA budget. Any funds not used by the end of the Summer 2020 will be returned to the RHA budget.  
At least two team members must live on campus (including 1855 Place).
Timeline
November 30 by 12AM – Teams submit Project Title and team member names via Google Forms
December 3rd - notification of 5 finalists 
December – Teams meet with advisors/coaches/to develop final proposal presentation 
January 10 – PDF Proposals Due
January 22 – Teams present at RHA and find out the winner
TBD - FInance Training for winner
Proposal Format
Your proposal should be submitted in PDF format. You may use any format you like, but the following sections must be clearly marked and contain the requested information.You do not need to bring copies with you, unless you have additional handouts you would like to provide.
Executive Summary
Describe your project in 500 words or less, summary will be shared with campus partners and RHA memb
Detailed breakdown of budget:
You will need to provide a budget for how you plan to spend the award if your project is selected for implementation. Please provide a detailed budget. For each line item, provide a description, the vendor you plan to use, the price per item, the quantity that will be purchased, and the total cost. All funds must be used in accordance with the MSU Manual of Business Procedures. If you have questions about allowable purchases, please consult with your faculty/staff coach.
Sample:
| | | | | |
| --- | --- | --- | --- | --- |
| Description of Cost | Vendor | Price per Item | Quantity | Total |
| T-Shirts | Retroduck | $4.75 | 100 | 475 |
| Pizzas | Union Pizzeria | $6.00 | 25 | $150 |
Proposed Initiative:
Please give a detailed explanation of your program, including who will be in charge of the initiative, what events will take place, and desired outcomes. Please include enough details that someone could understand your proposal without hearing your presentation. Also cite any appropriate research that led you to believe this approach will work or any campus that has a similar program.
List stuents or groups of students who would benefit from this proposal:
List the students who will benefit if this project is selected for funding.
Stakeholders: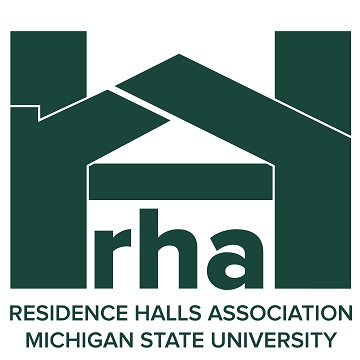 Please list all individuals and/or campus departments who will be involved in this project. Please discuss any conversations you have had with these groups and their level of involvement.
Timeline for implementation:
List all relevant dates for projects, events or deliverables. All funds must be used by May,2020.
Submission:
Submit the title and group member names at https://forms.gle/krZrgG6YQQCZxZaV8 by 12/30/2019 at 12:00AM.
Submit your final proposal to send via email in PDF format to rha.sec@msu.edu by 11:50 pm on January 10th. If you have any questions, please contact rha.president@msu.edu for assistance.